User interface
The graphical user interface of Exivity is a purely client-side application, which means it runs inside your web browser. It communicates with the Exivity REST-API to obtain data records, report data and general configuration. This means all functionality available in the GUI can also be accessed programmatically.
Throughout this documentation, the graphical user interface will be referred to as the Glass Interface.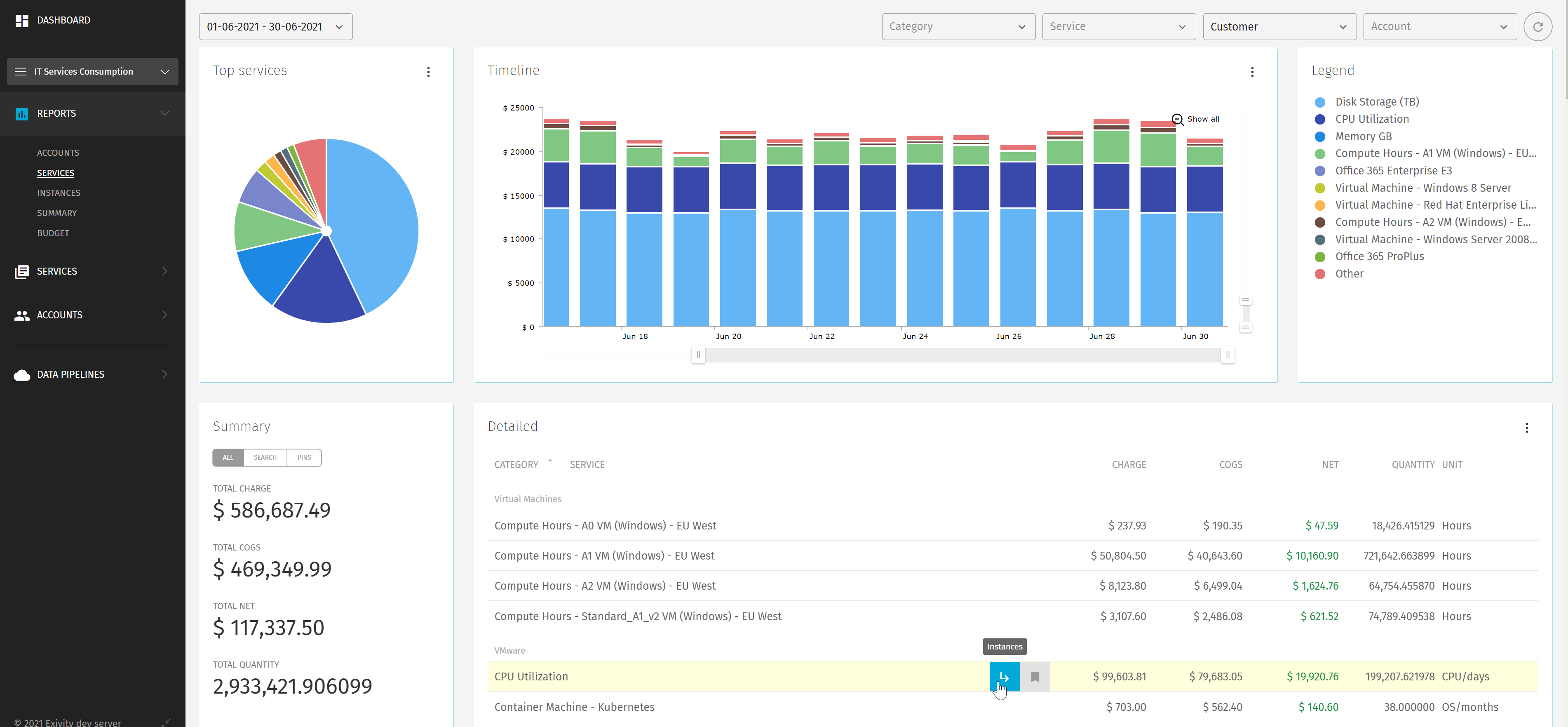 The interface allows you to do the following:
Develop extractors
Create transformer
Configure report definitions
View usage & costs reports
View a detailed breakdown of costs in an invoice-like format in the Summary report
Schedule various tasks and execute them at a specific date by creating workflows
Map missing data by creating Lookups
Store information related to a specific account or service by adding Metadata
Create notifications for certain events, like for example the publishing of a report
Access and manage your Datasets
General configuration
More features are added on a regular basis.