How to create budget notifications
Users can get notified (on a notification channel) whenever a configured threshold is reached. This way you can inform customers, departments, or project owners when they are reaching their configured budget.
These are the steps to configure a Budget notification:
info
This tutorial teaches you how to create notifications for yourself, but you can also create them for other users if you have admin rights.
Create a Budget or choose an existing one.

Click on your username at the top right corner of the screen, then select My Notifications.

Fill in the details (Name, Title _ and Description) and make sure the Trigger is set to _Budget Evaluated: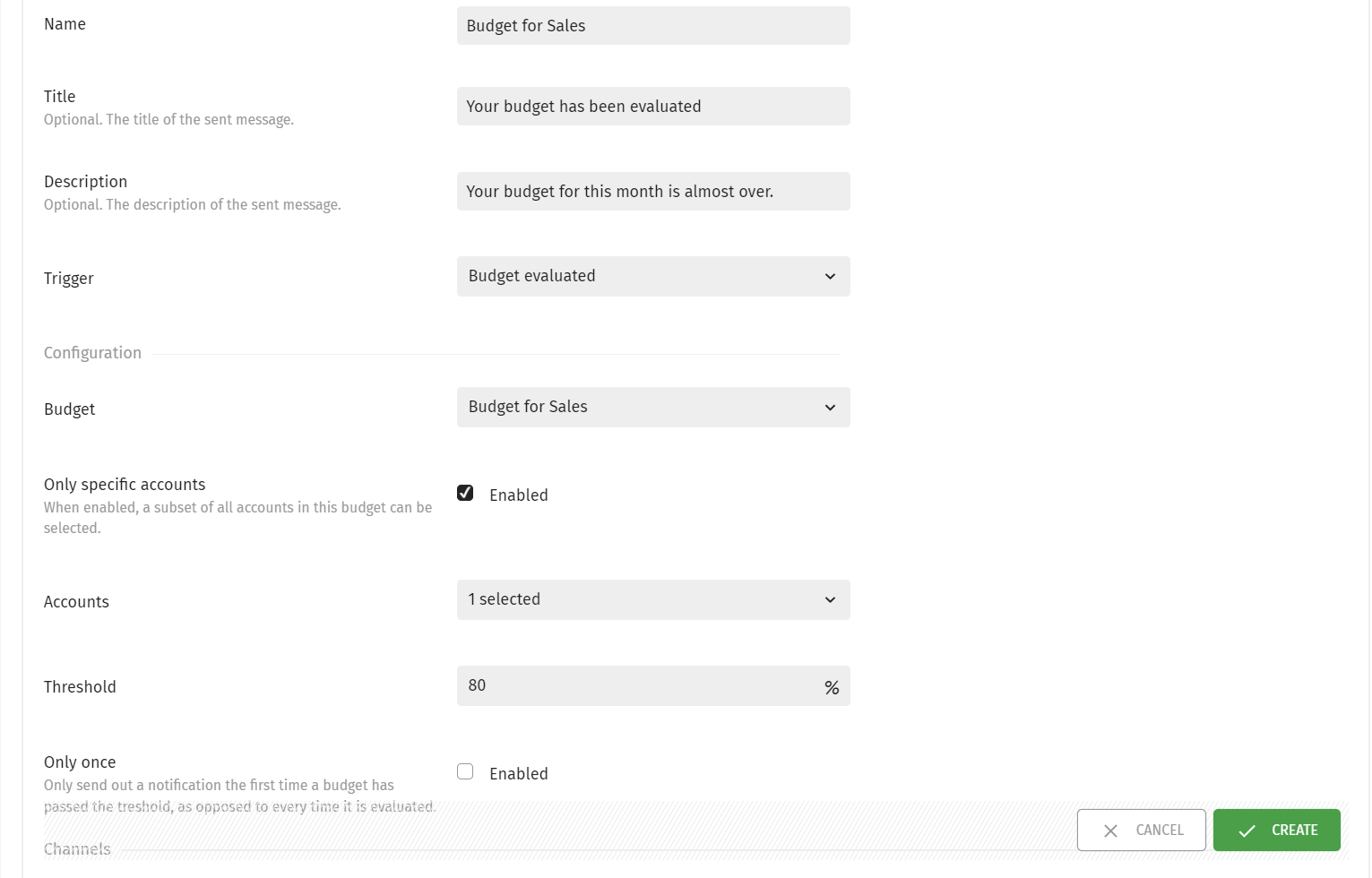 Select a Budget.

It is possible to select Only specific accounts in the chosen Budget by ticking the Enabled box.

Configure the Threshold to your desired percentage.
In the example image above, the threshold of 80% indicates that a notification will be sent when 80% of the Budget will be reached.
You can opt between sending a Budget notification only the first time it has passed the threshold or every time that budget gets evaluated. To do this tick/untick the Enabled box next to Only once.

Finally, click the Create button.