How to create report notifications
Users can get notified (on a notification channel) whenever a report has been published. This way you can inform customers, departments, or project owners when their Summary report is ready.
These are the steps to configure a Report notification:
info
This tutorial teaches you how to create notifications for yourself, but you can also create them for other users if you have admin rights.
Create a Report or choose an existing one.

Click on your username at the top right corner of the screen, then select My Notifications.

Fill in the details (Name, Title _ and Description) and make sure the Trigger is set to _Report published: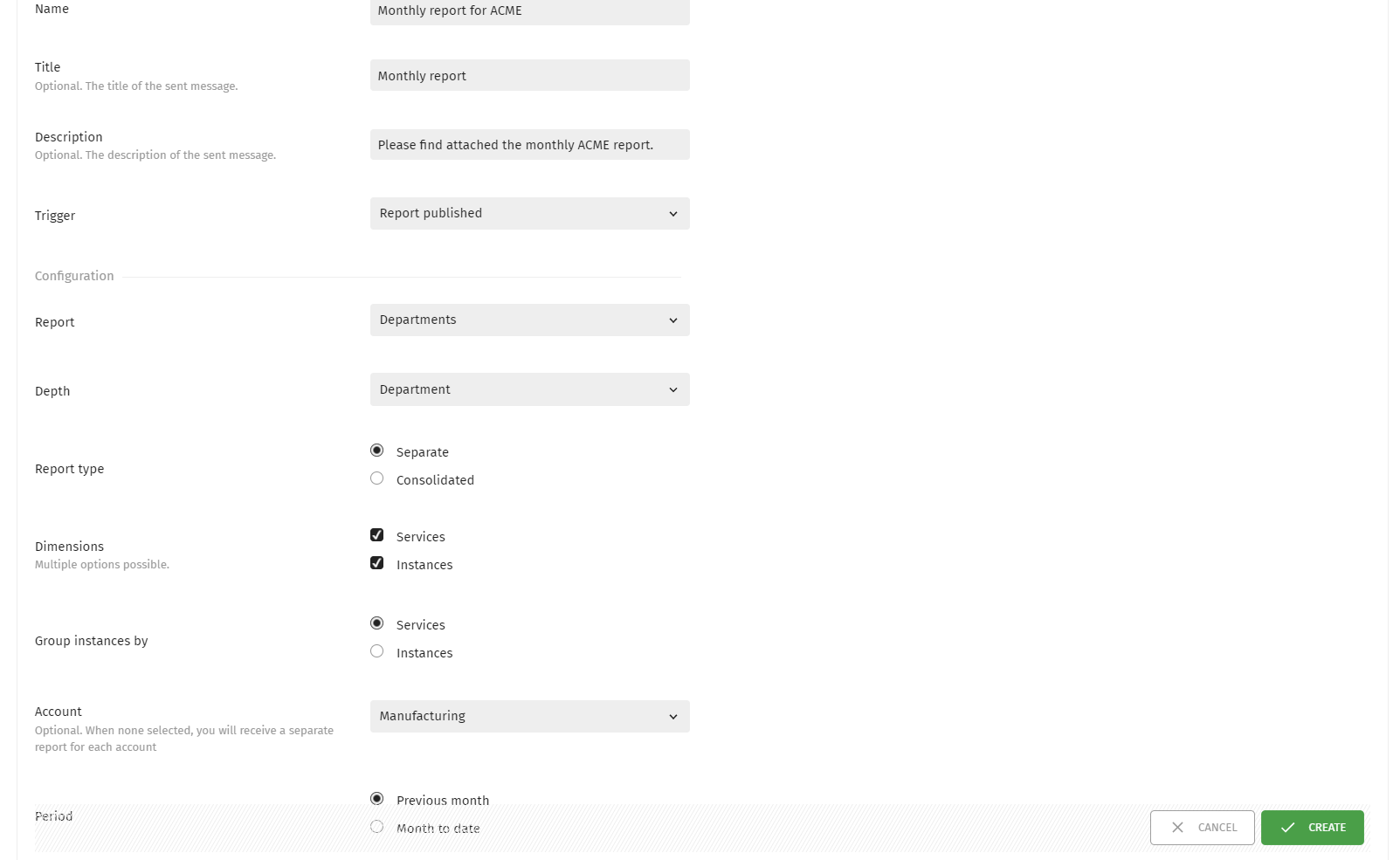 Select your Report.

Choose the Account depth of the report. The highest will be the default.

Choose between a Separate (default) ** or a Consolidated** view type for your report.

If Consolidated is selected, Accounts can be included as well:
The Group by option allows you to choose between Services (default) and Instances.

You can filter the Account if the Report type is set to Separate. By default, it is set to None. If None is selected, all accounts for the specified depth will be included in the report. If an account is selected, only the report for that account will be included.

The Period section allows you to create the notification for the published report for the Previous month or the Month to date.

Finally, click the Create button.